HALO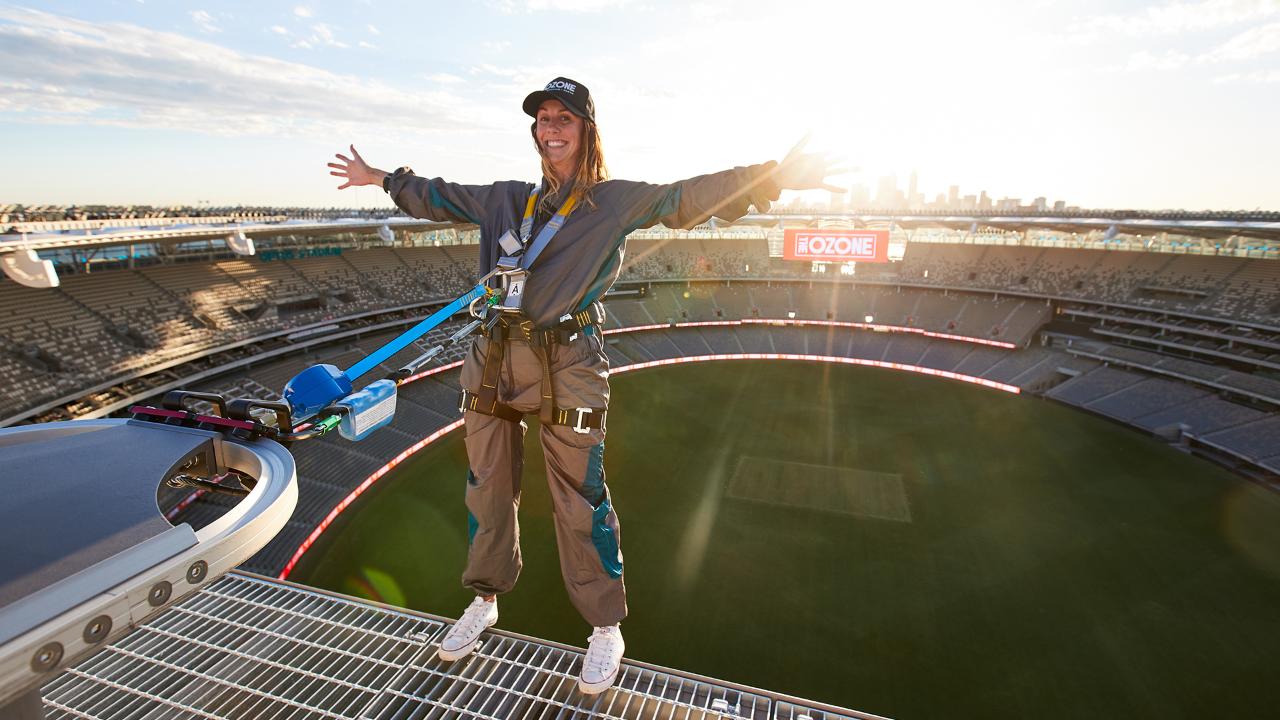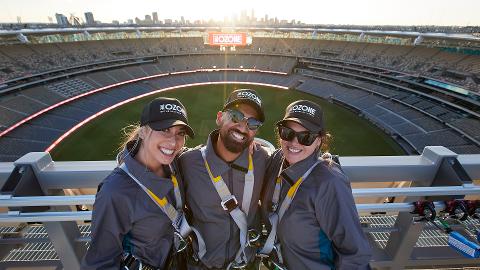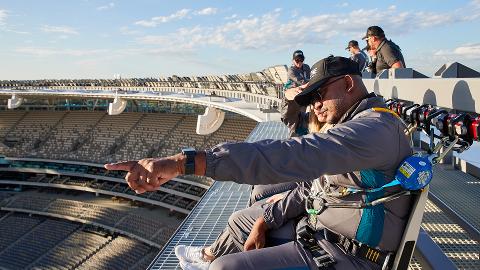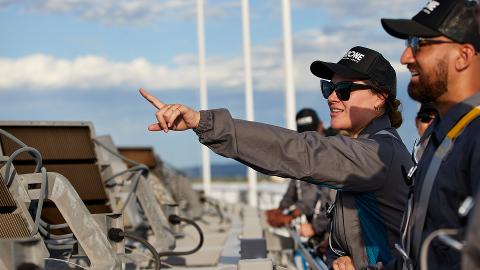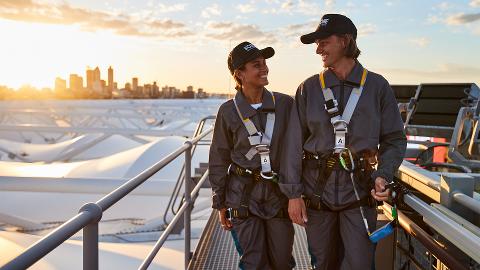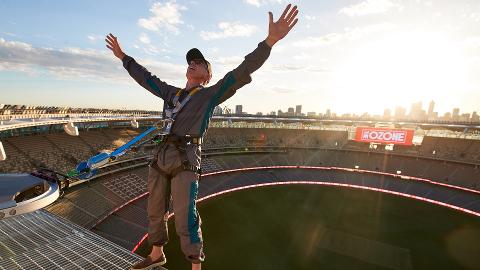 Duration: 120 Minutes (approx.)
Location: Burswood, WA
Experience Perth's newest attraction, HALO; a world class experience from on top of the World's Most Beautiful Stadium. Safe yet exhilarating, after completing 78 steps up to the roof you'll be rewarded with unique city views, get to take a break in the highest seats Optus Stadium has to offer and for the more adventurous, lean out over the edge for a daring photo opportunity.
Be entertained by our Tour Leaders with stories and information about Optus Stadium and the surrounding skyline, as you enjoy unrivalled views of the stadium below. You'll learn about the stadium's construction and get behind-the-scenes info on how it runs on game day. Take in the field of play from a bird's-eye view, sit in seats 42 metres above the ground. Then let go of the rail and lean out over the edge. Every moment captured to share with your mates.
Worried about heights? We've got you. Our experienced Tour Leaders will make you feel at home on top of Optus Stadium's roof. You'll be briefed on safety and fitted with a jumpsuit and harness. Locked on for your peace of mind, you can focus on the spectacular views.
Optus Stadium is Perth's greatest attraction, welcoming millions of guests since opening, hosting major sporting events and concerts. Only a few have been on the roof, it's not-to-be-missed.
Tour Inclusions: Your HALO package includes a 2-hour tour, a branded hat and a printed group photo to remember your experience.
Tour Duration: 120 minutes of breathtaking fun
Requirements: You must meet the criteria listed below to experience HALO:
Over 8 years of age

Minimum 1.2 meters tall
Minimum 30kgs in weight

Maximum 136kgs in weight
Fitness Requirements: You should have a general level of fitness and be physically and medically fit to take part. No specific training is required before the HALO tour, however, you will be given a safety briefing and guidance from your Tour Leader on the day.
What to Wear
You must wear enclosed, flat shoes. We recommend sports shoes or something comfortable with some grip.
Wear light and comfortable clothes such as active wear or shorts/tracksuit pants and t-shirt/jumper depending on the weather.

Don't forget your sunglasses and to apply sunscreen to your face and hands.