VERTIGO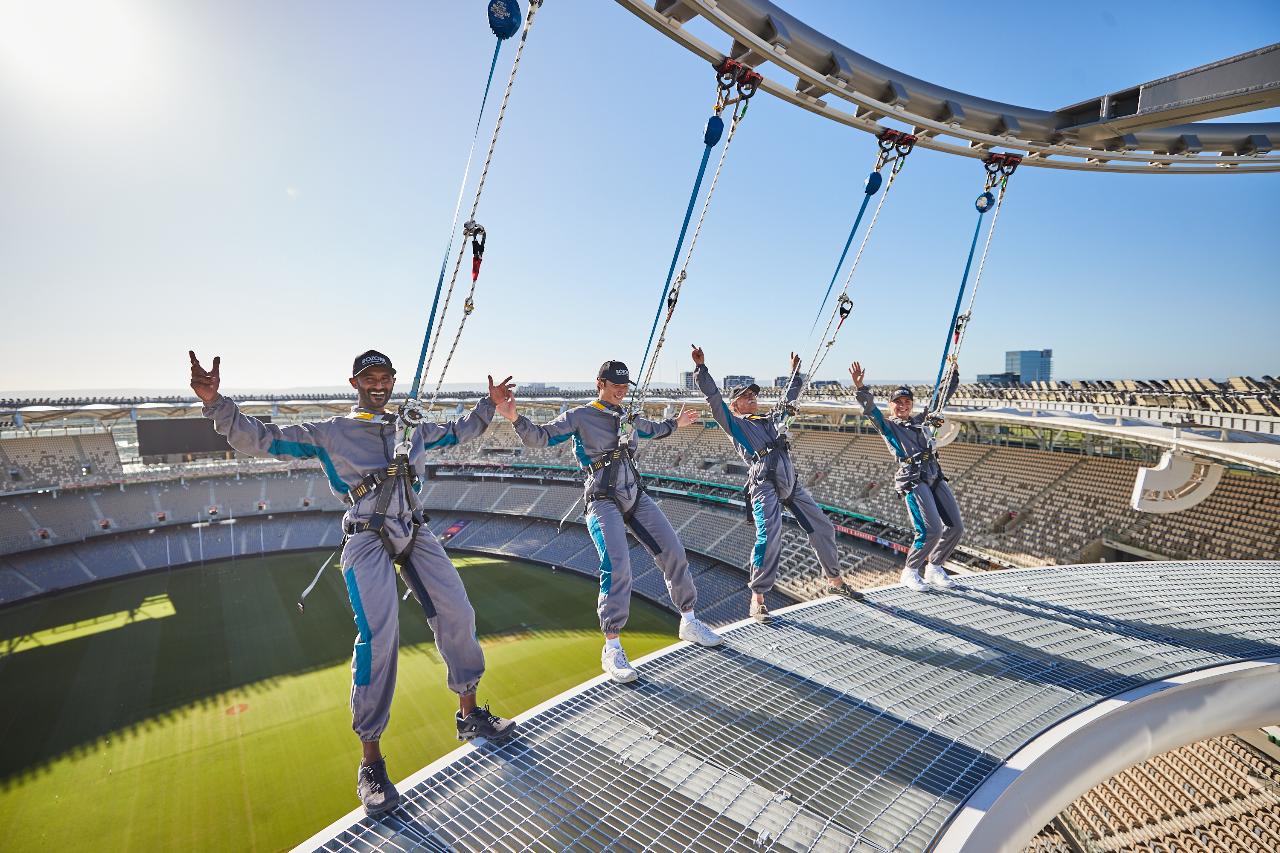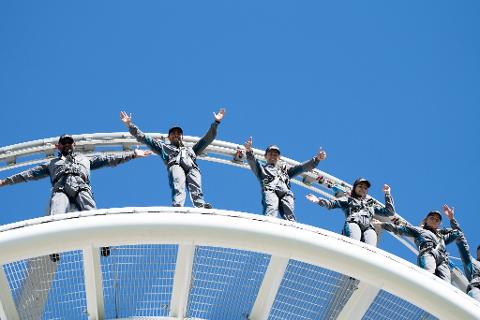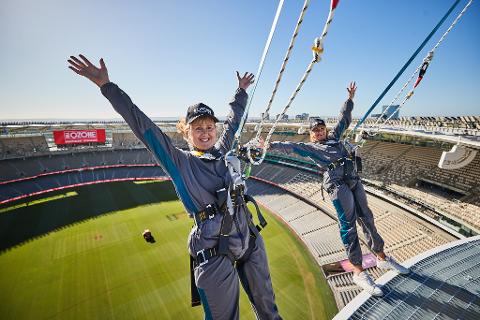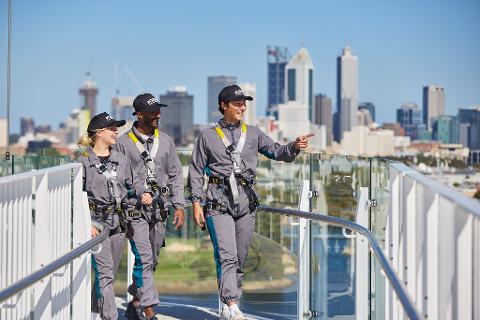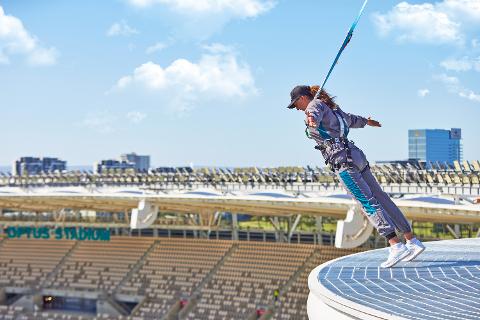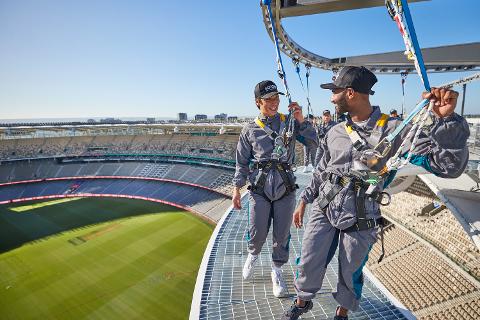 Duration: 90 Minutes (approx.)
Location: Burswood, WA
Vertigo
You're about to face your fears on the newest attraction at Optus Stadium! Take one big step and you're off the roof on to VERTIGO. Dare to look down? Walk or bounce your way to the other side.
The Western Viewing Deck
With access to the new western viewing deck, our roof now gives you even better views of the Derbarl Yerrigan (Swan River), the Matagarup Bridge and unique views of Perth City. Take in the sights as you take in your breath, you're going to need it.
Tour Inclusions
Your VERTIGO package includes a 90 minute tour, a branded hat and a printed group photo to remember your experience.
All tour participants receive 10% off merchandise in THE OZONE store. Excludes photo sales.
Tour Duration: 90 minutes of breathtaking fun.
Requirements: You must meet the criteria listed below to experience VERTIGO:
Over 10 years of age

All Child bookings must be accompanied by a paid participating Adult

Guests 75 years + must provide a signed medical certificate

Minimum 1.2 meters tall
Minimum 30kgs in weight

Maximum 136kgs in weight

Participants may be breathalysed at time of check-in and must register a blood alcohol level under 0.05% to participate
Accessibility & Disability Requirements
If you're a wheelchair user or have accessibility requirements please ensure you contact us directly to make your booking. It's important to ensure we can accommodate you on the tour and ensure your safety.
Fitness Requirements: You should have a general level of fitness and be physically and medically fit to take part. No specific training is required before the VERTIGO tour, however, you will be given a safety briefing and guidance from your Tour Leader on the day.
What to Wear
• You must wear enclosed, flat shoes. We recommend sports shoes or something comfortable with some grip.
• Wear light and comfortable clothes such as active wear or shorts/tracksuit pants and t-shirt/jumper depending on the weather.
• Don't forget your sunglasses and to apply sunscreen to your face and hands.